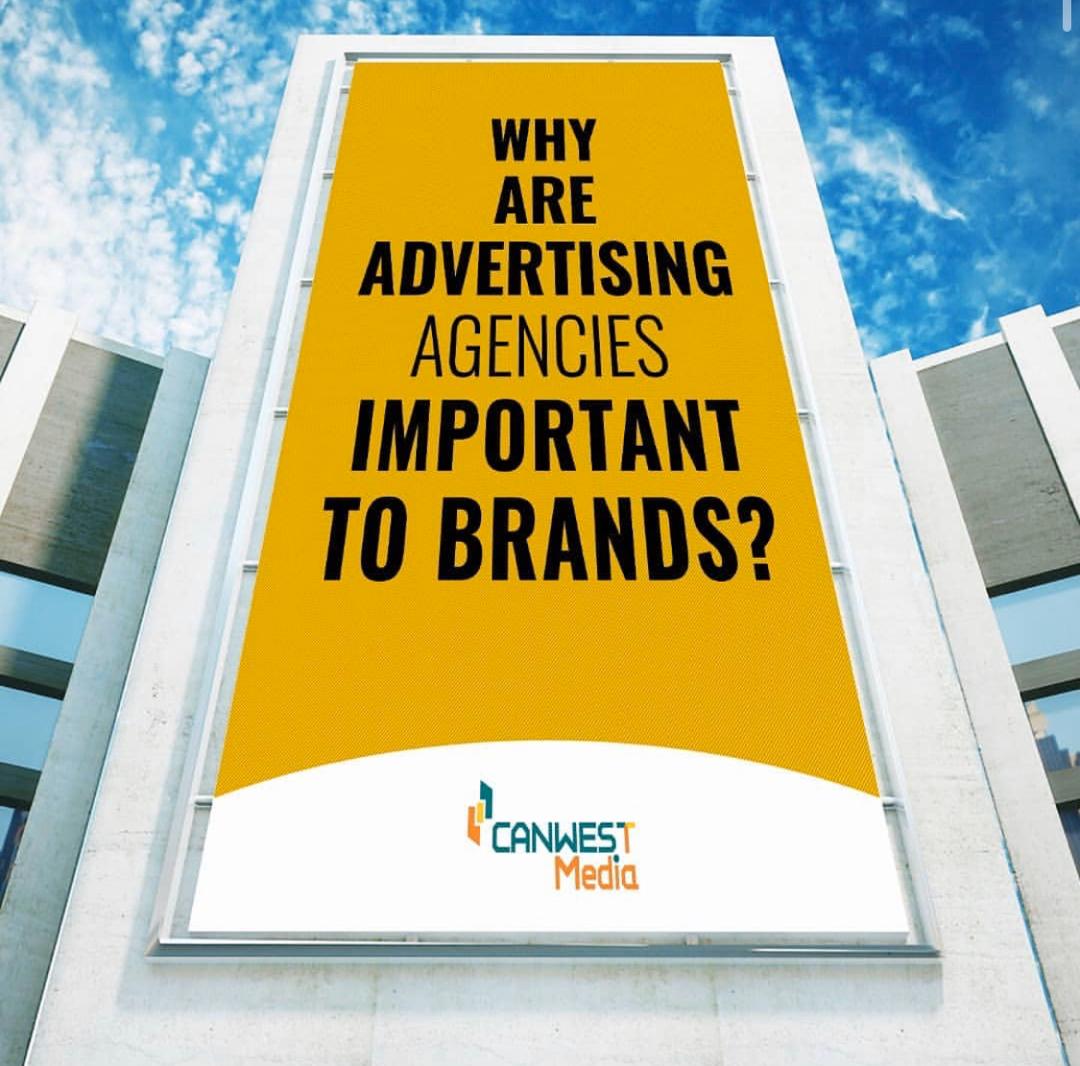 Importance of Advertising Agencies to Brands
Advertising Agency is a specialized type of institution which conducts the function of advertising of the products and services of brands to the public.
According to Chron since 1989, the World Wide Web, (W3C.org) was invented, and it devised a virtual medium of software laid on top of the internet's physical wiring structure, which has since enabled the public to message, tweet, send and receive emails, photos and videos; and to interact with user sites such as Twitter, Facebook and many others.
Why is the importance of Advertising agencies to brands?
Many companies spend a lot of money on advertising, relying on the various forms of media out there to spread awareness about their products and increase their sales. Here is a breakdown of the importance of advertising agencies to brands.
Spreading Awareness Through Advertising
Advertisements alert people about new products and services in the market that could potentially fulfill their needs or solve their problems. A typical advertisement will tell you what the service or product is, where it can be bought, for how much, by whom, and why it should be bought. This is possible through the power of the media to reach millions of people at the same time.
Popularizing a Brand
Think of all the popular brands you know, such as Coca-Cola or McDonald's. These brands are where they are today because they utilized the phenomenon of advertising well. Through constant republishing and replay to large groups of people, the media popularizes the brand. Many people see it multiple times, and it sticks in their heads. Eventually, when they see it out there, they will recognize it and are more likely to buy it.
Increasing Customer Demand
The target audience of advertisements is typically large, whether you're advertising in social media, print media, radio, or television. A well-crafted advertisement will convince the public that they should buy the product or subscribe to the service being advertised. As a result, whatever is already in the market becomes exhausted or oversubscribed, leading to an increase in demand for the product or service.
Increased Company Profits
This one works for the same reasons as the previous one on demand. Advertisements are usually displayed to large groups of people at the same time. This means that, even with a low conversion rate, many people will end up buying your products eventually. If you execute your advertisement well, you will get a good conversion rate and great sales. Increased sales, of course, mean increased profits.
It all boils down to how well you do your advertisement. A badly executed ad will not do any good for your company, no matter how many people see it. A well-executed ad, on the other hand, can do wonders for your bottom line and turn your brand into a household name. Ultimately, it can't be denied that advertising in media is the fuel that drives global business.
They have a team of different people for different functions like copywriters, art directors, planners, etc. The agencies make optimum use of these people, their experience and their knowledge. They work with an objective and are very professional. Hiring them leads in saving the costs up to some extent.
Hereby, helping the companies or organizations to reach their target customer in an easy and simple way.
Canwest Media Agency is your economical solution to all advertising and marketing problems.