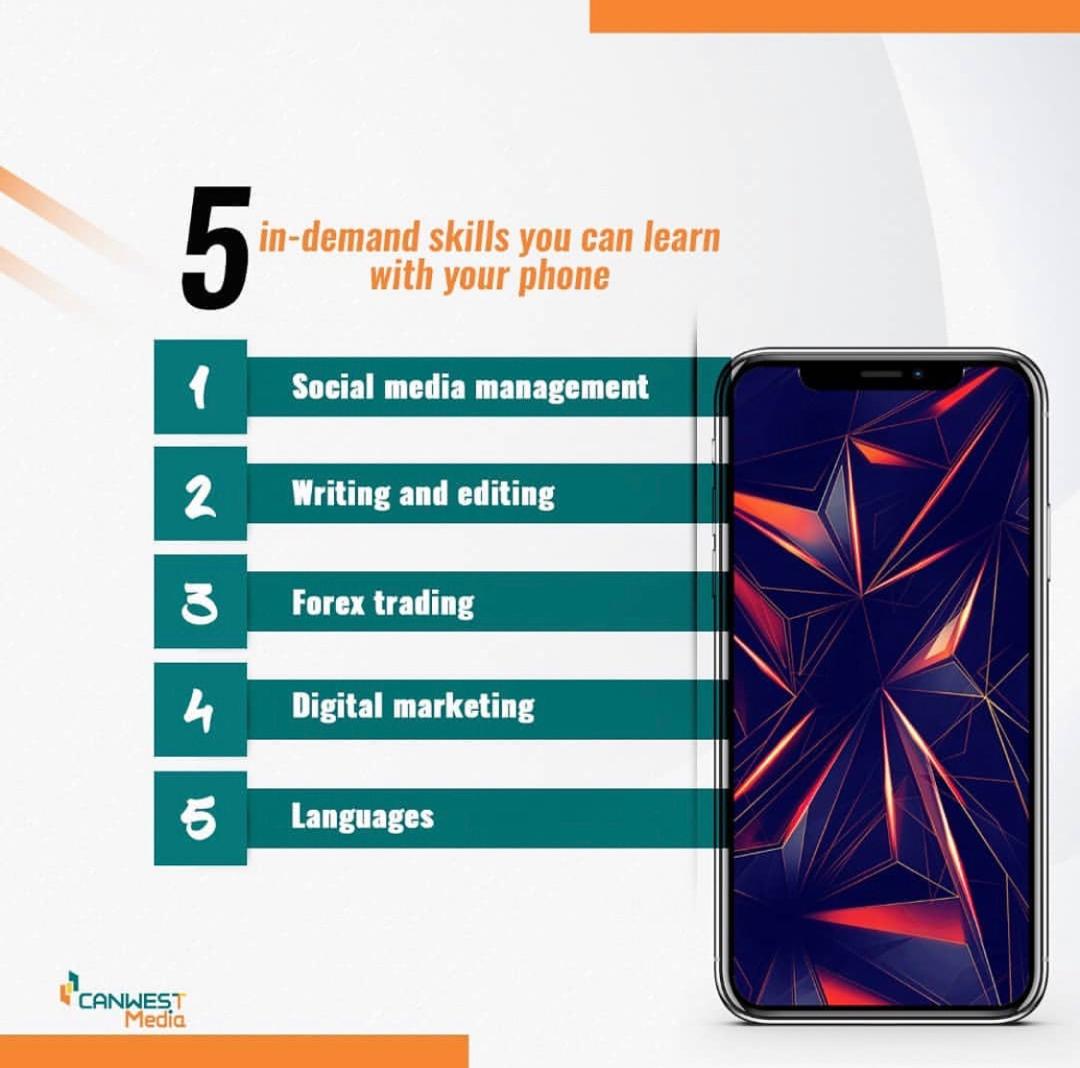 In-demand skills you can learn with your smartphone.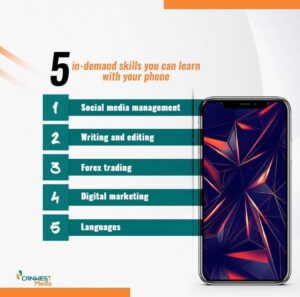 Are you passionate about learning digital skills but you don't have a computer?
Do you have a smartphone?
Then take no further look, this article is simply meant for you, in just few steps you would have an insight of In-demand skills that you can implement on just a smartphone.
There is a whole lot you can achieve with just a smartphone in your hand, other than just making or receiving phone calls, sending messages and socializing on the net, you can learn and earn a skill that would put some money in your pockets, so instead of waiting on the day you get a computer, why not just start with the little you have and see how much you can make out of it.
In this article, I will be sharing with you a 5 In-demand digital Skills that can help make a headsway in your digital journey, as well as add some extra money to your pockets, just with a smart phone in your hand without having to own a computer.
5 DIGITAL SKILLS YOU CAN LEARN AND IMPLEMENT WITH YOUR SMARTPHONE.
Social Media Management
Writing & Editing
Forex Trading
Digital Marketing
Languages
SOCIAL MEDIA MANAGEMENT:This is simply the process of creating, scheduling, analyzing, and engaging with content posted on social media platforms, like Facebook, LinkedIn, Instagram, and Twitter. With 3.2 billion people using social media around the world, and 11 new users every second, Social media plays an integral part in the scaling of businesses and social media managers are highly sought after by individuals and organizations. Social media management tools can be used on smartphones, thereby helping one reach a huge audience and make running a social media campaign simpler and becoming employable.
Writing and editing skills:There is a high need for original and unique content by individuals and organizations to market their products or services and this has made content creation a very lucrative and the request for content curators high, so with your smartphone and some other mobile apps you can churn out original contents and be paid for this.
Forex Trading: According to the foreign exchange market is a global decentralized or over-the-counter market for the trading of currencies. This market determines foreign exchange rates for every currency. It also includes all aspects of buying, selling and exchanging currencies at current or determined prices.
Digital Marketing:Thanks to Google, with just your phone, you can earn a digital marketing skill that comes with Google certification for free from LearnDigital and start earning big with your smartphone, so what wait for, when you can learn the fundamental of digital marketing with that phone and make yourself employable.
Language: Becoming quite fluent in a new language can actually open doors and widen your horizons for just about anyone in any industry.
Language learning platforms help greatly with excellent instruction and a community for other users to help each other out.
With just your phone you can learn these 5 digital skills and more put yourself on the path of visibility, relevance, get employable and gain financial freedom, so stop waiting for a laptop to get started when all you need to launch out is right in your hand.